September 25, 2022 by Jonathan Moorey
Est. Reading Time: 7 minutes
What is Love?
Baby, don't hurt me… don't hurt me… no more.
What is Love?
You may recognize this song. If you do, then good luck with getting the tune out of your head 🙂 If you don't recognize it, then these are the lyrics of a catchy song from the early '90s.
All facetiousness aside, what is love? Yes, God is love (1 John 4:8), but what is love as it pertains to you and me and our actions?
To put it as simply as possible, I've learned that love is a choice.
For example, ever since my wife and I were first married five years ago, we've always had 1 Corinthians 13:4-8 hanging in our bedroom to serve as a constant reminder for us. Even when in the hardest moments and the biggest disagreements of our marriage, that passage was deliberately placed where we would always see it and be reminded of what true love really is and how we should choose to respond to each other…
…Especially when in the hard moments. Lord knows I've caused many.
1 Corinthians 13:4-8 ESV 4 Love is patient and kind; love does not envy or boast; it is not arrogant 5 or rude. It does not insist on its own way; it is not irritable or resentful; 6 it does not rejoice at wrongdoing, but rejoices with the truth. 7 Love bears all things, believes all things, hopes all things, endures all things. 8 Love never ends.
It's important to note that Paul wrote this passage in order to emphasize the greatest spiritual gift that A) did not require miraculous abilities (through the laying on of hands by the apostles) and B) was something that every Christian could and should achieve.
Are you an apostle? Great!
Are you a gifted teacher of the oracles of God? Fantastic!
Can you speak in tongues? Amazing!
But do you love? Because that is the most important quality of any Christian. Without it, everything else is meaningless.
So love is a choice that any person can make, and often, as I've learned in marriage, it's a sacrificial or giving one.
Now what is the greatest demonstration of love that we could ever choose to make?
As I think about my own marriage, is it flowers? Maybe a box of chocolates? I might personally lean more towards a box of Krispy Kreme donuts (hence the cover image of delicious donuts). That just speaks love to me!
Ephesians 5:25 ESV 25 Husbands, love your wives, as Christ loved the Church and gave himself up for her…
John 15:13 ESV 13 Greater love has no one than this, that someone lay down his life for his friends.
Now these passages naturally incline us to consider the example of Jesus and His ultimate demonstration of love. Specifically, by sacrificing Himself on the cross and by giving up His own life for the many.
But I would like to briefly focus on one very specific moment of the crucifixion.
Luke 23:33-34 ESV 33 And when they came to the place that is called The Skull, there they crucified him, and the criminals, one on his right and one on his left. 34 And Jesus said, "Father, forgive them, for they know not what they do."
Really consider what has happened so far, prior to this passage. Jesus has been publicly mocked, slandered and beaten. He has been violently scourged, degraded and humiliated. He has been tortured, even.
Jesus is utterly exhausted and has been alone and forsaken throughout His suffering.
Yet in the face of all of these people who hate Him, want to hurt Him, and – not just kill – but CRUCIFY Him (one of the most horrific ways to kill a person), what does Jesus do?
And Jesus said, "Father, forgive them, for they know not what they do."
He demonstrates love towards them and prays/pleads on their behalf.
I don't know about you, but when I have had a rough day (I've had plenty), I become self-absorbed. I seek for others to hear me out and to be sympathetic towards my own needs.
I am definitely not thinking about others in those moments.
Yet here, in the midst of His own crucifixion, Christ demonstrates not only how to love others, but especially how to love those who hate us.
Matthew 5:44-45 ESV 44 But I say to you, Love your enemies and pray for those who persecute you, 45 so that you may be sons of your Father who is in heaven.
So why is this relevant? How does this all tie together?
Several weeks ago now, our Supreme Court overturned Roe v. Wade, which has opened the door for multiple states to further restrict or even ban abortion altogether.
While this is tremendous from the perspective of protecting the innocent (the unborn), this has also triggered an intense hatred from many who advocate for the sin of murder, or "abortion". This hatred has been directed against many who claim or resemble to be a Christian.
Now I personally struggle to imagine how I could ever show love to someone who advocates murdering a child. If you ask my wife, you'll learn that no other societal or political issue gets me so hot and bothered.
If you just watch some of the protests that have occurred, you would witness events that are plainly evil and repulsive in every sense. There have been, and still are, many who actively seek ways to demonstrate their hatred for Christians.
But what if our church buildings were vandalized or razed to the ground by such people tomorrow? What if we directly experienced the intense hatred that we're seeing nowadays?
Well… what is love?
Simply put, love is a choice that you make, even in the hardest moments.
And love is the Church's calling in hard moments like these, especially in the face of great evil and hatred.
One easy and powerful way to begin demonstrating that love is to pray for all people. Don't just pray for the innocent and unborn, but also pray for the mother struggling with the choice of aborting her child. Pray for the spiritually sick people who advocate for this great evil.
Pray like there is an all-powerful God willing to hear you out.
Another simple way to demonstrate love to those demonstrating hatred…
Proverbs 15:1 ESV 1 A soft answer turns away wrath, but a harsh word stirs up anger.
Romans 12:17 ESV 17 Repay no one evil for evil, but give thought to do what is honorable in the sight of all.
Especially when in the realm of social media, where we all want to make strong stands (for all of the right reasons), never repay evil for evil and always set the example of being kind towards others.
If you attack someone, you will never win them over (which is our goal). Instead, you will only make them more defensive and further entrenched in their beliefs.
Furthermore, failing to show love when the world tests us will not reflect Christ, and will only make the Church lose its influence.
So what are we doing to not just stand up for the innocent (which is also important and the function of a Christian), but to go the extra mile and to show real love to others even as Christ did…
…even while on a Cross…
Because that is real love.
---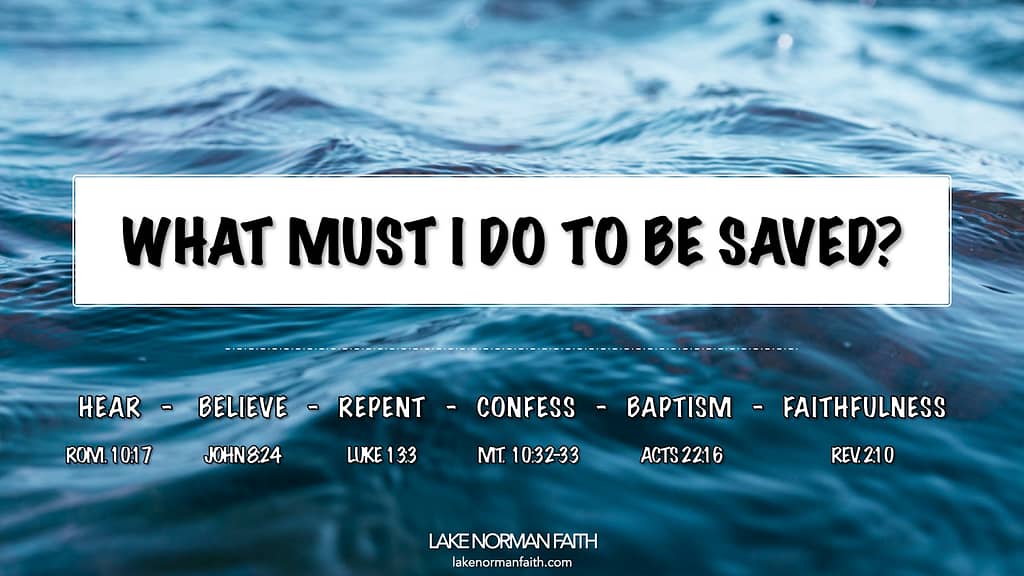 Interested in a Bible study or have questions? Please fill out the provided form in the Contact Us page.