October 9th, 2022 by Jonathan Moorey
Est. Reading Time: 6 minutes
I love my family.
While growing up, I enjoyed singing my own enthusiastic rendition of "We Are Family," by Sister Sledge. In particular, I would often serenade by brother and sister while teasing my own lyrics:
We are family,
I've got both my sisters and me.
Needless to say, my older brother did not always appreciate my musical genius…
But the reason that I harmlessly teased and played the fool as a kid was honestly for the benefit of my siblings, and even my family as a whole. My jokes and silliness helped bring my family together, even if those jokes were made at my own expense (and they often were). Even today, with a beautiful wife and two perfect children, I search for similar ways to bring and keep my family together.
Because family is important.
From a secular worldview, the family is the core building block of any civilization. William Bennett, a former United States secretary of education, correctly portrays the success of any society as dependent on the health of the "traditional" family (NY Times, 2012).
In other words, broken homes lead to broken nations.
How many problems do we see in the news today that could have been fixed if our families were functioning as God intended them to? What if notorious criminals had a better upbringing, or had consistent and loving parental guidance in what is often a troubled childhood?
Within the modern church, one of the great failures, in my opinion, is the lack of retaining our youth. Better yet, the failure is in how we're raising our youth. Statistically, some studies show upwards of 70% of young people stop attending church when they leave the home (Faithit, 2018). It is a terrible epidemic with massive spiritual and societal ramifications.
Could this exodus be tied to high divorce rates? Probably, to some extent. And speaking of devastating statistics, children in broken homes are much more likely to develop behavioral issues, drop out of high school, develop cancer, attempt suicide, become incarcerated, and the list just goes on (Legaljobs, 2022).
But it's hard to expect young people to commit to the most important things in life, like the Church, when many parents fail in their basic commitment to something as sacred as marriage.
To begin solving the problem of the broken family, and the subsequent problems that stem from it, we must first simply understand that the family is important to God.
He instituted marriage at the dawn of creation itself (Genesis 2:24), and He has since provided very clear and orderly guidance for each role within the family unit.
For husbands, Ephesians 5:25 commands them to love their wives as Christ loves the Church (as He gave His own life), and Ephesians 6:4 tells fathers to raise their children in the training and admonition of the Lord. As Proverbs 13:24 cautions, do not spare the rod but rather demonstrate real paternal love by carefully disciplining your children. The latter can be fairly difficult for some parents since this will often result in children disliking the parent (after all, no one likes to be disciplined). But being liked has never been a requirement to being a good and loving father. According to Scripture, careful discipline is.
In addition, men are called to be the physical providers for their families. In 1 Timothy 4:8, men who abandon this responsibility forfeit their Christianity as well. It is a serious task.
The role of a faithful husband and father serves as a key cornerstone of any home. Some of the results of fatherless homes are truly disastrous (LifeisBeautiful, 2018).
Wives and mothers also serve as an important figure within the family. God lends considerable attention to their role as well. In Ephesians 5:22-24, Scripture instructs wives to submit to their own husbands, even as the Church submits to Christ. This is later expounded upon in 1 Peter 3:1-6. In addition, mothers are praised for their talent in managing their own homes (1 Timothy 5:14; Titus 2:5; Proverbs 31:26-28).
While Scripture does typically place many burdens of responsibility on the husband, the wife is uniquely placed to support the husband. In fact, you could say that the qualities of the wife will decide how successful the husband can be (Proverbs 12:4). Referencing back to 1 Peter 3:1-6, we even find that faithful wives can help redeem an unbelieving husband by their good example.
This reminds me of a story about former President George H.W. Bush and his wife, Barbara. The couple had stopped at a gas station one day when they spotted an old sweetheart of Barbara's working there as a humble attendant. George proudly remarked that if she had married that man instead, she would currently be a gas station attendant's wife. Barbara shrewdly responded that, if she had married him, he would be president!
While Scripture has fewer instructions specifically addressed to children, they are of equal importance. Ephesians 6:1 firmly tells children to obey their parents in the Lord. This command comes with a promise that doing so will help ensure blessings and a long life. Amen!
When all is said and done, remember that everyone has an important role to play within the family. It's so important, that God Himself has spoken on the matter.
In fact, family is such an important representation of our abilities, that God will not permit any man to lead within the church who cannot effectively lead within his own home (1 Timothy 3:5). And how could we ever truly submit to a Heavenly Father if we cannot even submit to an earthly one (Hebrews 12:9)?
What role do you serve in your family? What opportunities do you see to implement God's teachings and to make it stronger?
I challenge each of us to commit to preserving our families in the Lord. This will require us to be loving, patient, and submissive towards each other. We should be peacemakers.
But this will also require us to be fearless warriors, because we will undoubtedly find ourselves needing to fight for our families from time to time.
And that battle is always a hill worth dying on.
---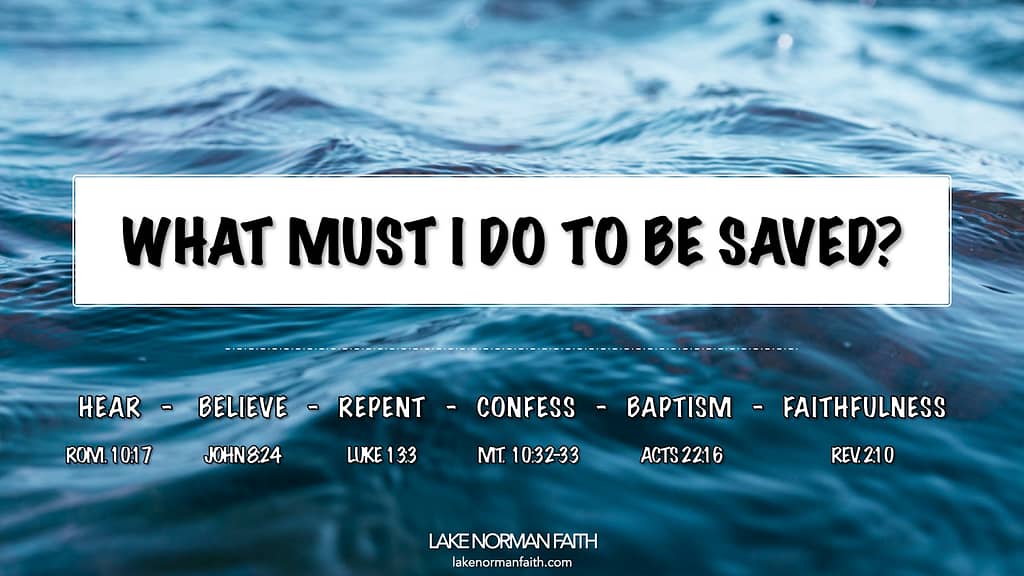 Interested in a Bible study or have questions? Please fill out the provided form in the Contact Us page.