October 16th, 2022 by Peter Yukich
Est. Reading Time: 3 minutes
Are there any Scripture passages that make you a little uncomfortable?
There are several that I always find sobering because they remind me of what high demands our Lord makes of us. One such text is Matthew 16:24-26, which records Jesus' teaching on discipleship soon after Peter's confession of Jesus as the Christ:
Then Jesus said to His disciples, "If anyone wishes to come after Me, he must deny himself, and take up his cross and follow Me. For whoever wishes to save his life will lose it; but whoever loses his life for My sake will find it. For what will it profit a man if he gains the whole world and forfeits his soul? Or what will a man give in exchange for his soul?" (NASB) (cf Mark 8:34-37, Luke 9:23-25)
This text demands careful and honest self-examination for at least two reasons.
1. Our Lord's teaching here is entirely at odds with the American Dream. We Americans tend to admire or even idolize the one who has achieved a great deal of wealth with its attendant pleasures, leisure, and influence. The means to such ends may be worthy (e.g. diligent hard work, as enjoined in the book of Proverbs), but the end itself (one's personal gratification) is the very thing Christ requires His disciples to surrender.
To be a disciple of Jesus, I must surrender to Him myself and all that is "mine." "My money," then, is not in fact my own to use at my pleasure, but the Lord's; I am simply charged with determining how best to allocate it to further the Master's purposes. I cannot follow Jesus and make it my goal to accumulate wealth.
2. This teaching threatens my life plans. It was impossible for the would-be disciples in Luke 9:59-62 to both carry on with their own plans and follow the Lord. To be a follower of Jesus means that I look to Him for direction in everything. I cannot fit discipleship into my life as I might fit in an exercise routine or some volunteer work. No, the disciple's very life is all about following the Master and doing His bidding.
So practically speaking, I can make plans for my career, my place of residence, and such, but if while executing those plans I find that I could better serve God in some other station, I must change plans accordingly. I cannot follow Jesus and think of "my life" as my own to direct as I choose.
Our Lord and Savior truly demands our all. He will accept nothing less than total surrender. Let us remember, though, that He is the one who willingly left His place of glory of heaven, lived on earth in poverty like a slave, and died a torturous death for us (Philippians 2:5-8, Titus 2:14). He is worthy of everything we can give and so much more.
How closely are you following Him?
---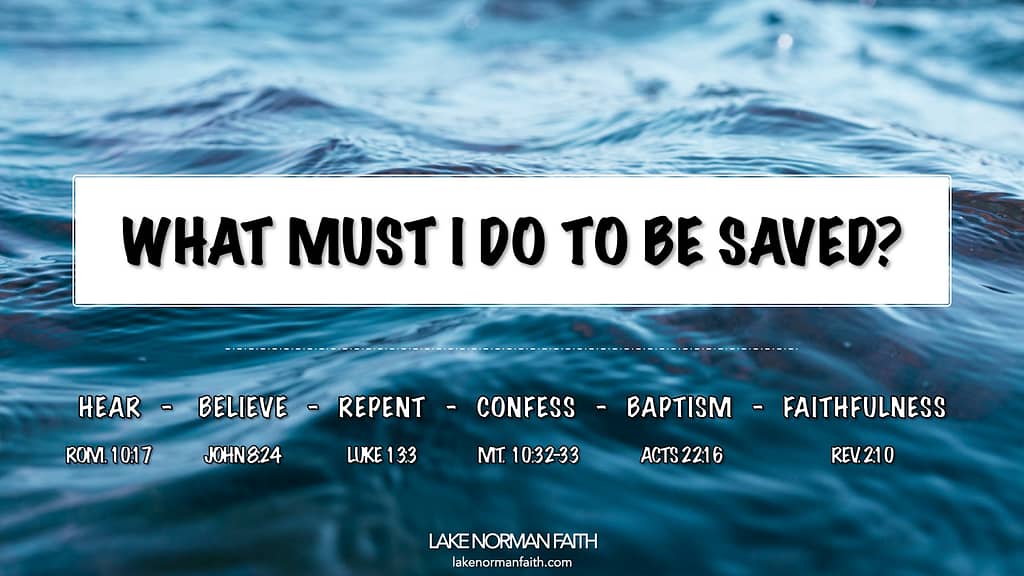 Interested in a Bible study or have questions? Please fill out the provided form in the Contact Us page.