November 13th, 2022 by Peter Yukich
Est. Reading Time: 4 minutes
What requests do you bring to our Heavenly Father in prayer? What do you ask of God when you pray in private, or with other believers?
Acts 4 is one of the few chapters of the Bible that records the words of a corporate prayer, and it provides us with a model prayer worth imitating. I'd like to point out three different parts of that prayer that are crucial to our spiritual well-being.
By way of context, Peter and John were arrested at the beginning of Acts 4 for preaching in the temple after they healed a lame man at the temple gate. When brought before the high priest and religious leaders, Peter and John boldly reaffirmed their intention to continue preaching what they had seen and heard. The religious leaders, desperate to stop the spread of the gospel, threatened the apostles and apparently would have abused them further if it were not for the people, who glorified God for the miraculous healing (Acts 4:21). After they were released, Peter and John went to the other believers and reported what the religious leaders had told them, and after their report, the believers collectively offered up this remarkable prayer:
"Lord, You are God, who made heaven and earth and the sea, and all that is in them, who by the mouth of Your servant David have said:
'Why did the nations rage,
And the people plot vain things?
The kings of the earth took their stand,
And the rulers were gathered together
Against the LORD and against His Christ.'
"For truly against Your holy Servant Jesus, whom You anointed, both Herod and Pontius Pilate, with the Gentiles and the people of Israel, were gathered together to do whatever Your hand and Your purpose determined before to be done. Now, Lord, look on their threats, and grant to Your servants that with all boldness they may speak Your word, by stretching out Your hand to heal, and that signs and wonders may be done through the name of Your holy Servant Jesus. (Acts 4:24–30, NKJV)
The believers' prayer shows what a remarkable attitude they held in the midst of suffering for the faith. Notice three main parts of the prayer:
First, the believers acknowledged the great power of God. Can anything be too hard for the Almighty, "who made heaven and earth and the sea, and all that is in them"? (4:24). In a time of tumult, conflict, and uncertainty, the believers remembered that God is in control.
Second, the believers recognized that God had been at work through the outrageous events leading up to Christ's crucifixion. Centuries before, God had foretold in Psalm 2 that rulers would plot together against His Christ (or "anointed One"). Before the crucifixion, Jewish leaders were intent on destroying Jesus, the crowd was united against Him, and Pontius Pilate set aside justice to pander to their murderous cries. Yet despite man's wicked intentions, God's will was accomplished precisely as He had planned. If God could use such wickedness for His glory before the crucifixion, could He not do the same with the harassment the apostles faced? After recognizing that God is in control, the believers remembered that God can and does work even through injustice to achieve His will.
Third, the disciples asked God to embolden them for the mission. The Jewish council had decided to "severely threaten" Peter and John (4:17). Although we do not know exactly what they threatened, it would surely be natural for the disciples to want to avoid what was threatened and to pray for God's protection and their safety. However, nothing of the sort appeared in their prayer. The disciples' main concern was not that they might suffer for preaching, but that they might shrink from preaching. The threat of punishment could understandably have dampened their zeal, but the disciples prayed that it would not. They even pray that God would continue working "signs and wonders" such as the miraculous healing that sparked the entire episode (4:30).
So in a situation that would naturally make one fear for his safety or even for his life, the believers' supplication focused entirely on their faithfulness to the God-given mission. What about you and me? Though we certainly do not suffer significant persecution at present in this country, we do experience things from time to time that threaten our safety or comfort. When that happens, what petitions do you and I bring before the throne of grace? Do we ask for security and comfort, or do we ask God to work mightily through us to accomplish His will?
May we do as those brethren did so many centuries ago and focus our whole beings on doing God's sacred will.
---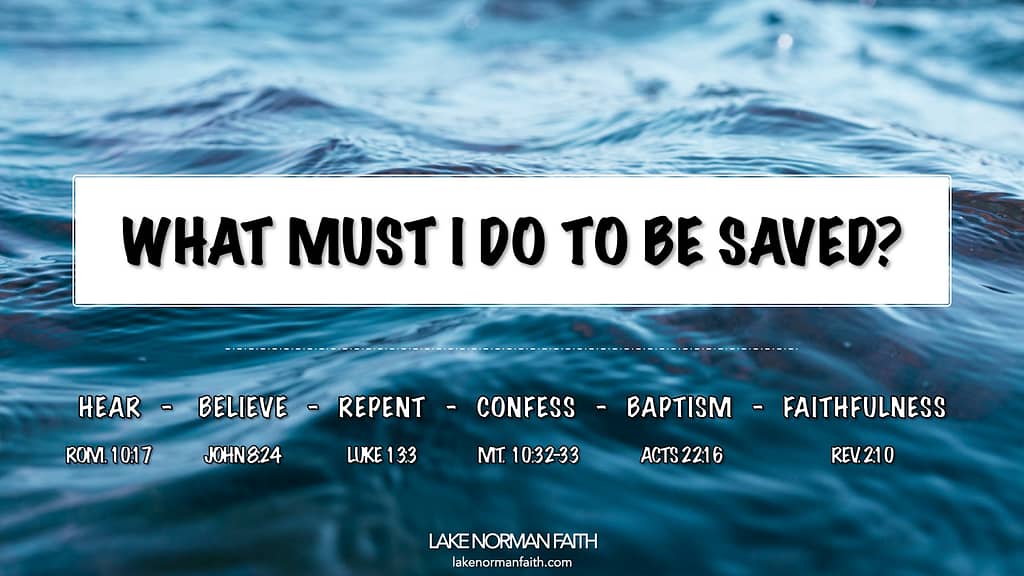 Interested in a Bible study or have questions? Please visit our Contact Us page.