Est. Reading Time: 5 minutes
At the age of 5 or 6, I remember being taught in the Sunday school sand box
with stick figures representing Jesus and his Apostles. Jesus' teachings were acted out in the sand box using those stick figures. A very common theme—which was repeated over and over—was "you need to be like Jesus." In other words, in each scenario, I was taught to "be like Jesus." Jesus was to be my role-model, my teacher, my master, and my mentor in my daily actions and interactions.
As a boy of 12, I usually read my Bible nightly and attended most morning
church and evening services as well as the mid-week meetings. In these teaching and fellowship opportunities, the need to "be like Jesus" was engrained in me by godly teachers.
As I read the Scriptures on how to "be like Jesus," some serious issues began to surface. I struggled with Jesus' teachings, like Luke 8:19-21 ("My mother and brothers are those who hear God's word and put them into practice"), or Luke 9:23-27 ("Whoever wants to be my disciples must deny themselves and take up their cross daily and follow me.") Jesus clearly states in Luke 9:57-62 that "no one who puts a hand to the plow and looks back is fit for service in the kingdom of God."
How could I follow these teachings of Jesus? If I was to "be like Jesus," how would I think and act each day? It became clear to me that, in many cases, Jesus' words conflicted with or contradicted what I was observing in myself and among those about me—even within the Christian community, my own family, or teachers at school.
What it meant to be like Jesus on a daily basis became a real challenge for me. Based on what I had been taught and learned about Jesus, I believed that no one could be a Christian in 'name only'. It was clear that to "be like Jesus" meant following Him in word and deed. Jesus was not calling me just to be a church "member." Following Him meant much more than coming to church on Sunday. Jesus opposed such thinking, which the religious leaders of his time advocated. Jesus was concerned about my heart (Matthew 5:20).
During my 12th year, I picked up a popular news magazine, which cover displayed a man lying face down on a river bank in the Ecuadorian jungle. I began to read the story. The dead fellow was a missionary, Jim Elliot, who, along with several friends, were attempting to share the Gospel with these tribal folk who killed them. (Later, the killers believed in Jesus.) As I read on, I learned that Jim was a student body president, outstanding college wrestler, and honor student. Before his death, Jim had written to his friends the following: "He is no fool who gives up what he cannot keep to gain
what he cannot lose."
In Jim I had found a person who was taking Jesus seriously. I began to consider what does Jim Elliott's life mean for me? I began to meditate on what Jesus' teachings, and Jim Elliott's application of those teachings, meant for me. I concluded that each step of my education and career plans should be studied in relation to Jesus. What were the coming years to look like in order to "be like Jesus?"
At the age of 12, I had no idea what would be involved in the task of "being like Jesus." Slowly, I began to see how to use my time and with whom, where and what to study, what career to pursue, whom to date and marry, where to I live, how to raise a family, and how I spend my money. These decisions are all a part of "being like Jesus."
What a challenge!
During this time of meditation, I struggled with how to love and work with those who claim to be Christians, who claim to follow Jesus, mainly by going to church on Sunday, if at all. They often refused to be like Jesus in many aspects of their lives. They made many decisions which prevented or hindered them from "being like Jesus."
Plus, I repeatedly have had to deal with myself for the times that I have failed to "be like Jesus." Being like Jesus required me mustering the courage and honesty to go forward and ask for forgiveness for failing to follow the divine standard (Mark 11:25).
In closing, the rewards of "being like Jesus" are many. Most of all, one is at peace with one's self. I believe that "being like Jesus" leads to more joy, meaning, and contentment. One is able to love the unlovable, to encourage the downtrodden, and to lift up the fallen.
"…give and it will be given to you; good measure, pressed down, shaken together, running over, will be put into your lap. For the measure you give will be the measure you get back." (Luke 6:38).
I have never regretted the decision to "be like Jesus" and I remain most grateful to those who taught me at the Sunday school sand box, and in my later years, the importance of "being like Jesus."
I believe the best life is found in seeking "to be like Jesus." I encourage you to join me in seeking, each day and in every situation, to "be like Jesus." You will not regret your decision to "be like Jesus."
As the poet Frost wrote: "Two roads diverged in a wood, and I… I took the one less traveled by, And that has made all the difference."
---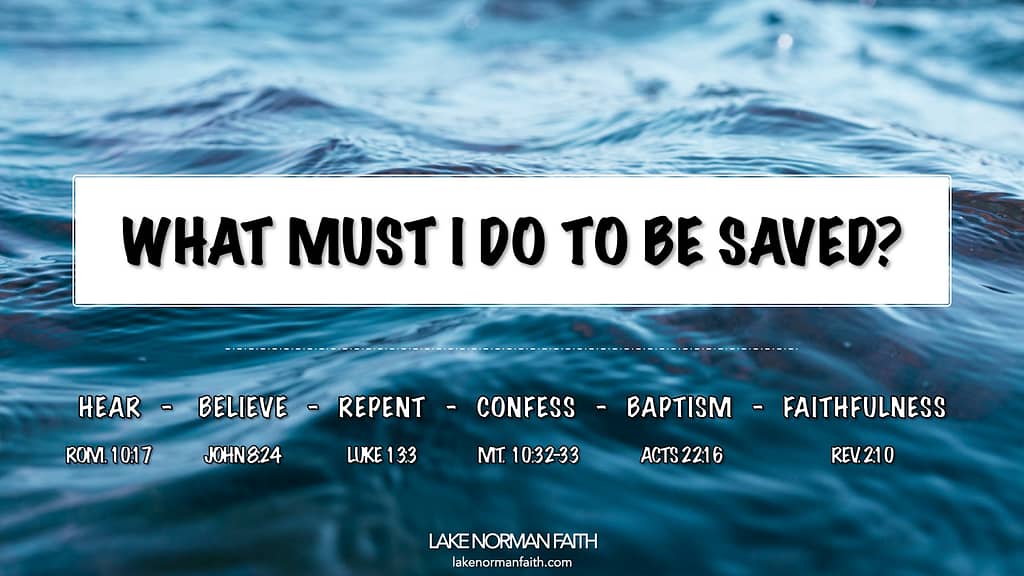 Interested in a Bible study or have questions? Please visit our Contact Us page.