Est. Reading Time: 4 minutes
Matt 4:19-20 And he said to them, "Follow me, and I will make you fishers of men." Immediately they left their nets and followed him.
When I was a young man, I was stationed at Shepherd Air Force Base in Wichita Falls, TX while going through technical school. By a stroke of great fortune, I had a group of dear friends where we did virtually everything together. One of my close friends, Steve, had his paternal grandmother who lived nearby. Because of this, we always had a close refuge where we could get away, have some fun, and recuperate. It was our sanctuary.
Grandma H's place was an amusement park for young men. She had an in-ground swimming pool, a literal oasis in the hot Texas summers. She also had stocked ponds on her property. Because of this, fishing became our favorite past-time.
At the time, I would have told you that I was an avid fisherman. But truth is, I was a more passionate fish-catcher than I was a fisherman.
As I mentioned, we fished in Grandma H's stocked ponds. The fish were so plenteous that you did not need to come with bait. You dropped a hook off the pier and were certain to catch a beautiful Crappy fish. This became our bait for Bass and Catfish. Your line would barely be in the water before you'd have the adventure of reeling in a Bass or Catfish.
The excitement! The activity! The pace!
We called this fishing – Ego Fishing. Even a bad fisherman could look like a pro at Grandma H's house.
We fished until we fell from exhaustion.
Much later, I attempted to take up fishing again. I was certain I was a passionate fisherman. But without Grandma H's stocked ponds, I realized what an ineffective fisherman I truly was. I now spent my time sitting. . . waiting. . . or fighting my line out of a floating log or an underwater obstacle.
I have caught very few fish since Grandma H's house.
Through this experience, I learned that I was an avid fish-catcher, not a fisherman. Fishing requires knowledge, skill, time, and patience. Lots and lots of patience. All of which I had little.
I realize that this is true with our spiritual walk, too. When it is easy and fun, we are on fire for God. As Casting Crowns puts it in their song "Somewhere in the Middle", we have a 'deep water faith in the shallow end'.
In Matthew 4:18-22, Jesus is walking by the Sea of Galilee. He sees two brothers fishing and calls them to become Fishers of Men. Verse 20 says, "They immediately left their nets and followed him."
They had no way of knowing the challenges they would face as they followed their Lord and Master, Jesus. They only knew he called them.
In Luke 22:31-32, Jesus tells Peter that Satan wanted to sift him like wheat. Peter's walk with Christ led him down a path of want and sacrifice. Ultimately, it would lead to his death for Christ.
Peter was a true Fisher of Men, like his Lord and Master. He enjoyed Fishing for men so much that he would sacrifice all other desires and wants for it. He gave everything for his passion for Fishing for men.
Like me as a young man at Grandma H's stocked ponds, many of us are Ego-fishers for men. We are passionate and committed to it when we derive some enjoyment, recognition, or success. But, when it is difficult, time-consuming, or lacking tangible success, we would rather do anything else.
In truth, we have never been Fishers of Men.
In John 6:22-70 Jesus is dropping proverbial Truth Bombs. He is showing his followers the difficulty of following Him. At one point, it became too much for many of Jesus' followers and they turned away from him.
I have thought of these people often. They had found the True Messiah, the One that they waited for many years. He was their hope and salvation. And when they found Him, they left him because it was too hard.
The truth is Jesus calls us to be Fishers of Men. He wants followers who are passionate for people. Who spend their time, talent, and resource to fish for people.
Will we, too, turn away from Jesus because what he tells us is too hard?
Or will we respond as Peter does: "Lord, to whom shall we go? You have the words of eternal life, and we have believed, and have come to know, that you are the Holy One of God" (Luke 6:68-69).
Jesus does not promise us stocked ponds or success. He knows how difficult it will be to be Fishers of Men. But he calls us anyway.
"Follow Me, and I will make you fishers of men."
---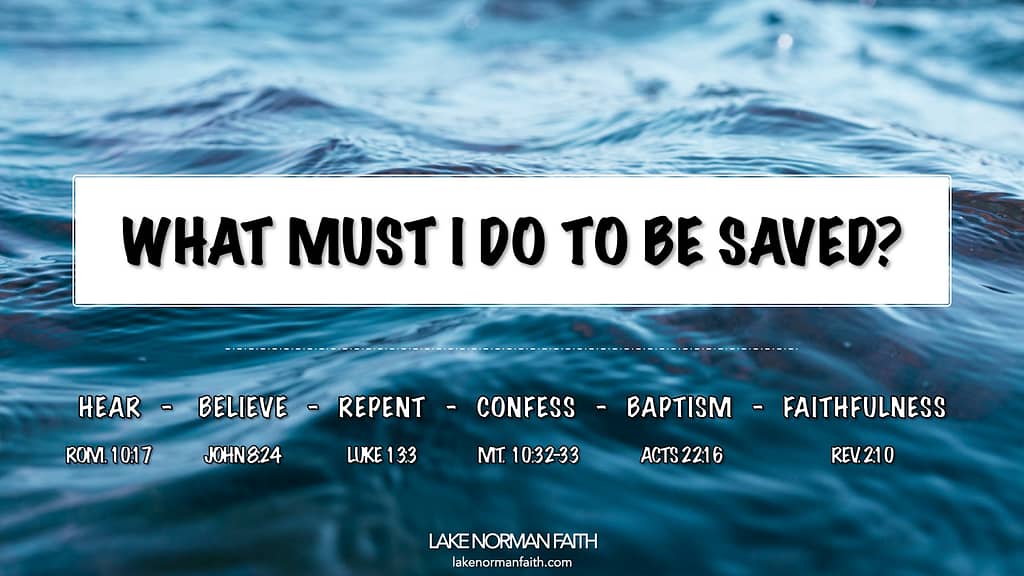 Interested in a Bible study or have questions? Please visit our Contact Us page.