Est. Reading Time: 5 minutes
We all remember the story of Frankenstein that Mary Shelley wrote back in 1818. This was one of the first science fiction stories ever written. In her book, Frankenstein, Shelley details the story of a scientist who brings the dead back to life.
There have been so many theatrical performances and movies over the years that it's hard not to know the story. My favorite would be "Young Frankenstein" with Gene Wilder and Mel Brooks. This was a hilarious view of the story of Frankenstein. Fear and laughter are my memories of this fictional tale. It's really sad though when you read about the author (Mary Shelley) and learn about the heartaches she experienced and the chaos in her life before her marriage. Nothing to write home about for sure.
While watching different car shows on YouTube, I ran across this one guy's channel. He and his father spend any spare time they have getting old cars running again. It can be quite the challenge, but, as he puts it, they enjoy "bringing dead things back to life."
With all of that said, this got me thinking about all of the stories of dead things being brought back to life. Unlike Frankenstein, we don't hear God saying "It's alive, it's alive!" God does it in order for people to believe that he is the Creator and the Giver of Life.
So I started studying a few different examples of God bringing the dead back to life. I came across the story in Ezekiel 37:1-14 with "the valley of dry bones." After reading this, I was even more in awe of the power of our God. In Ezekiel chapter 36, we see God come to Ezekiel and tell him to prophesy the rebirth of Israel. Israel would be restored under the blessing of King David.
This was a monumental task for Ezekiel because of the state of Israel in her present condition. As described in commentary, the nation was effectively dead and restoration seemed impossible. But God still had a purpose for the people of Israel, and his servant Ezekiel was going to be a big part of it.
The vision God gives Ezekiel, of a valley of dry bones, was an example of Israel and how they were dead in God's sight. The only way that they could return to God was through His grace and mercy. Ezekiel describes how God took him back and forth over the dry bones in order to see the evidence of Israel's turning away and how it led to death.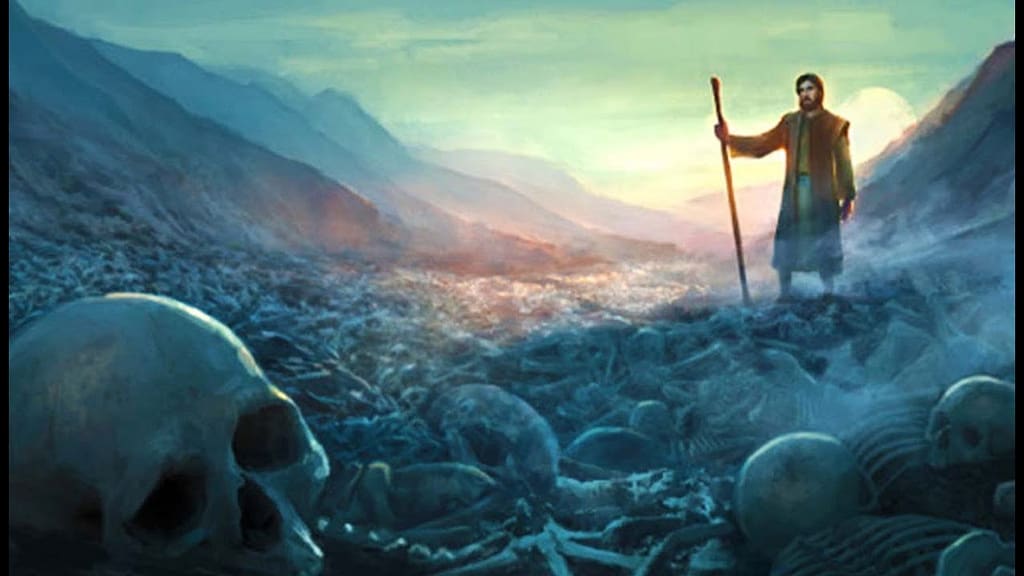 God asks, "Can these dry bones live again?" Ezekiel's response is a truly humble one, "Oh, Sovereign Lord, You alone know." (37:3) He then says, "Say to these bones, 'Dry bones hear the word of the Lord.'" (37:4)
The Lord God then tells Ezekiel to prophesy these things: "So I prophesied as he commanded me, and breath entered them; they came to life and stood." Ezekiel describes the experience of the bones rattling and the bones coming together bone to bone. He began to see tendons and flesh appear on them along with the skin. Still, there was no breath in them and the Lord says to Ezekiel, "Prophesy, son of man…Come from the four winds, O breath, and breathe into the slain, that they may live." Ezekiel did as he was told and after this, the bones came to life and stood on their feet, as a vast army. (37:9-10)
God speaks to him again and says, "These bones are the whole house of Israel. They say, 'Our bones are dried up and our hope is gone.'" Again, he says to prophesy to them and say, "I am going to open your graves and bring you up from them. I will bring you back to the land of Israel. Then you will know I am the Lord. I will put My Spirit in you, and you will live, and I will settle you in your own land." (37:13-14)
I love this example of how they were dead in their sin, and yet God provides a way for them to return to Him. Obedience is something that comes to mind in this story where, if we remain faithfully in Him, we have hope that we will not be cut off.
So, as long as a man thinks he can create life, he will only be able to come up with fictional stories about fictional characters such as Frankenstein. But when we realize that we are living a life that is contrary to what God wants, we will recognize that the most incredible story ever written, in the Book of Life, is all that we need to be made alive.
Ephesians 2:4 reminds us of God's great love for us. We have a God who is rich in mercy. Because of Him, we were made alive in Christ, even when we were dead in our transgressions. It is by His grace that we are saved, and it is by His purpose that we are raised up in Christ Jesus.
He breathed new life into these dried-up, dead bones.
To be brought back to life through Christ causes us to realize that only God can "bring dead things back to life." So, ask yourself this question: Am I alive in Christ or dead in my sins?
To discover the answer, read Acts 2:38.
---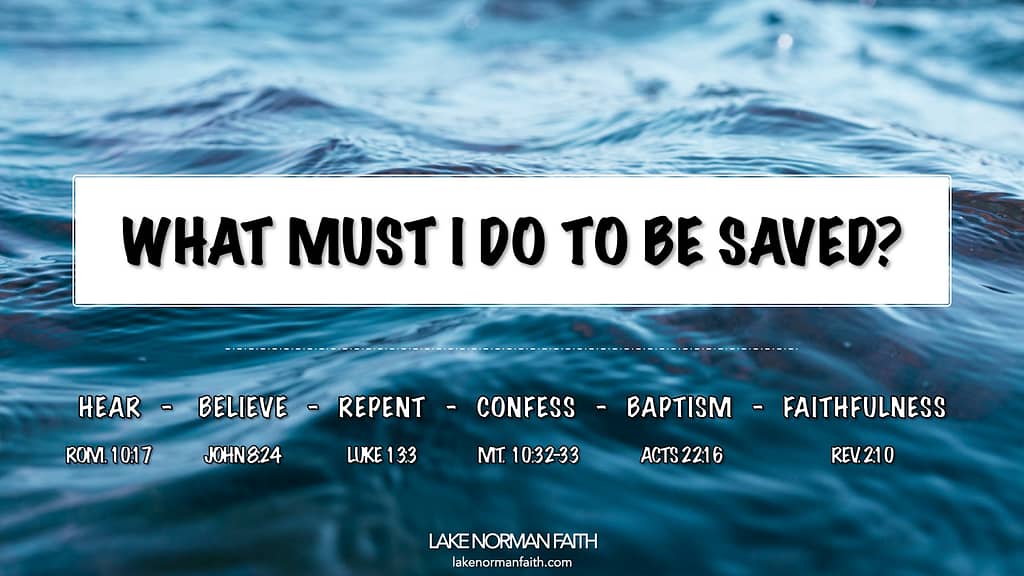 Interested in a Bible study or have questions? Please visit our Contact Us page.