Est. Reading Time: 6 minutes
I can't believe it is February. The beginning part of the year has absolutely just flown by. It seems like yesterday that we were celebrating Christmas and the New Year. If you have been to a store recently you have probably noticed that all of the Christmas trees, ornaments, and gifts have been changed out with seemingly endless amounts of heart shaped candies and chocolate. That means that Valentine's Day is right around the corner. A day where we celebrate love and spend a lot of money on cards and candy for people we deeply care about. It is a reminder to us during a cold, dreary season to show heartwarming love and encouragement to one another.
Love has a power. That is one of the reasons I believe Valentine's Day is placed where it is in the middle of a cold season before spring arrives. Love has the power to encourage and lift up a person just when they need it.
A few years ago, our youth group went to the Knoxville Work Camp for a week. It was a hot week, but 135 teenagers chose to take a week of their summer break and devote it to serving others. It would be one thing to serve people who you see daily, but it's another thing to give up a week and serve those who you might not know at all.
As a group they accomplished a lot of things. A fence was built to help keep a neighbor to the Community Garden within City Building Codes, toys were cleaned so young children could play without fear of getting sick, a house was restored and a sidewalk built, a wall was knocked down and love given to a run-down Boys and Girls club, and so many more projects. These kids worked their tails off at Work Camp. The point of Work Camp though isn't about all the work that was accomplished.
One aspect of camp is meeting new Christian friends and building those bonds. Another aspect was showing love to the community and those people who are around us each and every day. All of these tasks help show people what God's love is. Actions can help people see God working in their life.
That year's theme was "The Power of Love" based off of the Huey Lewis song that debuted back in June 1985 and was featured in the blockbuster film "Back to the Future". We get the lessons from the following part of the song:
You don't need money, don't take fame
Don't need no credit card to ride this train
It's strong and it's sudden and it's cruel sometimes
But it might just save your life
That's the power of Love.
Huey Lewis was dropping some truth bombs back in 1985. We don't need money to make us happy, we definitely don't need fame. We don't need to rely on that credit card and we know that love can be cruel sometimes (just ask some of our students). But love might just save your life.
I only have a problem with the lyrics when we talk about how love might just save our lives. The reason for that is because love has saved our lives. God sent Jesus down to live among us, to teach us, be the example for us, and then die on the Cross for our sins. God loves us.
Jesus loves us because he was willing to go through everything. He took the weight of the sins of the world and carried those on His shoulders. The power of love saves us because without that love we would be lost in the wilderness of life.
Helping others is an amazing thing but the more important lesson that a lot of students learned that week is that the work they did helped show other people what the love of God looks like. They introduced people to something that is way bigger than the work that was accomplished, the love of Jesus. The love that is bigger than our situations that we live in, our problems that we have, and the sin that we carry.
The love of Jesus is an amazing joy that we need to share with people around us. Scripture tells us a lot about the love that God has for us. Let's look at some examples.
"Be gracious to me, God, according to your faithful love; according to your abundant compassion, blot out my rebellion." Psalm 51:1, CSB
"But you, Lord, are a compassionate and gracious God, slow to anger and abounding in faithful love and truth." Psalm 86:15, CSB
"For God loved the world in this way: He gave his one and only Son, so that everyone who believes in him will not perish but have eternal life. For God did not send his Son into the world to condemn the world, but to save the world through him." John 3:16-17, CBS
"For I am persuaded that neither death nor life, nor angels nor rulers, nor things present nor things to come, nor powers, nor height nor depth, nor any other created thing will be able to separate us from the love of God that is in Christ Jesus our Lord." Romans 8:38-39 CSB
"See what great love the Father has given us that we should be called God's children—and we are! The reason the world does not know us is that it didn't know him." 1 John 3:1 CSB
Love has a great power. God's love is so powerful that it can save our lives. Nothing can separate us from the love of God. No one can take that away from you.
Love has the power to save lives. It is something that can be as simple as saying "hello" to someone, making a phone call, doing something for someone who needs help, or any number of little things.
Instead of chasing sinful desires and empty promises of the world, we should chase the love and promises of God. That is something that we can share in our daily lives.
It is interesting that love is mentioned 310 times in the King James Version of the Bible. It's mentioned 131 times in the Old Testament and 179 times in the New Testament. Those are not small numbers.
How many times have you shared the love of God and the love of Jesus to someone who you cross paths with?
Share the power of love this week.
Editor's note: to cap off an encouraging message from Mark, please give a listen to the audio recording below, which includes an upbeat performance by Acapella called, "Love is the Power".
---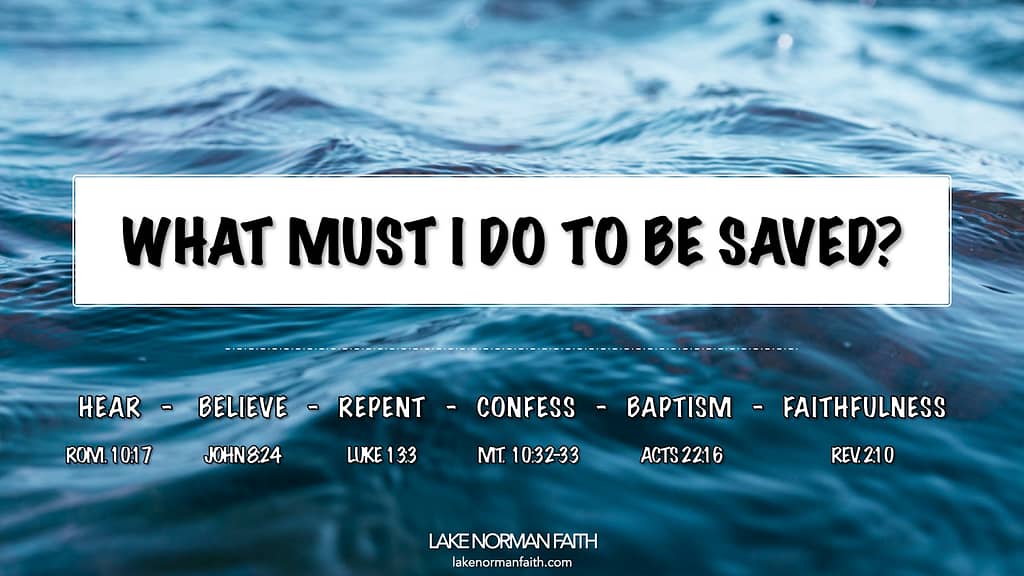 Interested in a Bible study or have questions? Please visit our Contact Us page.